Lots going on here at GnM studios and other circles in which I've been swimming.  I'm so excited about all the music I've been making, I don't know where to start... Ok -  in no particular order -
Talay
has released her record!  Earlier this year I did some producing and guitar playing on her debut EP entitled Piece by Piece. It's been getting some great reviews and she's got oodles of shows coming up.  Check it out!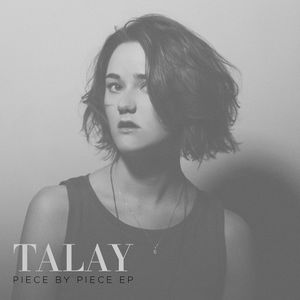 Also - BIG NEWS has crested the horizon and I can finally talk about it -
ItsTheReal
has sold a scripted television show to MTV!!!  Yes, that's right, at some point over the next year, you'll be seeing these mugs on a flat screen near you! I'm not exactly sure what role I'll be playing on the project, but I imagine I'll have something to do with the music for the show and I might even play myself here and there on screen!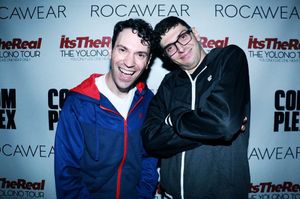 Here it is in their own words -
Eight years ago, we began putting out weekly sketch videos that commented on the goings-on of the music and culture we loved: hip-hop. Slowly but surely, we grew a large and loyal audience who appreciated our voice and specific and funny point of view.
Five years ago, we went from sketches with Cam'Ron and Max B to conducting short-form absurdist interviews with Stevie Wonder and Dwight Howard to hosting podcasts with Just Blaze and Jojo.
Two and a half years ago, we put together a mixtape with DJ Drama, where we rapped alongside Bun B, Freeway, Maino, Lil Jon and Hannibal Buress, called Urbane Outfitters, Vol. 1. We performed at Bonnaroo, and our listening party was at Diddy's personal studio, sponsored by Cîroc.
And we're proud to announce that last week, we signed papers selling a scripted TV show to MTV. It's co-produced by Get Lifted and Legendary Pictures, and our show runners are Jeremy Miller and Dan Cohn. It's written by us, it stars us, and is executive produced by us and John Legend.
Stay tuned, cause it's gonna be pretty exciting where we are a year from now!

That's all for now, see you on the next one!