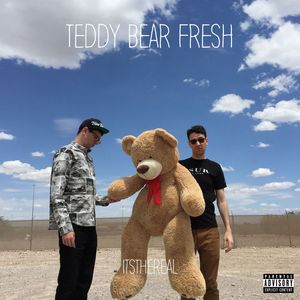 When I make beats or instrumentals, I usually label the tracks with the date because I have no idea what to name it otherwise. I don't know what it's going to sound like.  Eric Rosenthal, Jeff Rosenthal and I (AKA ItsTheReal) released an album today. It's called #TeddyBearFresh and we've been working on it for at least 5 years now. According to my pro tools sessions, at least one of these tracks was started as far back as 2012. 
It's been a true labor of love and we hope you'll spend 40 or so minutes checking it out. (It sounds really good if you play it loud) 
If you have half as much fun listening to it as we have made it, then we've had twice as much fun as you. 
Check it out on iTunes, Apple Music, Spotify, Tidal... all the usual dives. THANK YOU!