It's been 9 months since my last post... and if anyone was checking back regularly, they might be pissed!  But I think all 2 of you can rest happy knowing that the reason is I've been working like crazy!  There's a ton going on, I'll try to bring you up to speed on some of it...
First - my mates and I in
Brooklyn Sugar Company
finally found some time to get back in the studio a couple months ago and record a new song!  I know, I can't believe it either!! For the first time since 2013, we actually were in the same room with a bunch of mics and cables and instruments and a song!  It's called Women and Wine and it rocks pretty damn hard.  Check it out
HERE
, or on iTunes or Spotify!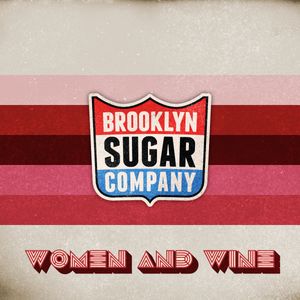 Second - I've mentioned here before I've been producing an EP for an incredible artist named BSKi.  We're in the home stretch, and I have to say I'm so proud of the work we've done and I cannot wait for you to hear it.  He launched a kickstarter campaign to help pay for the rest of it (mixing, mastering, duplication etc...).  Please check it out and consider donating
HERE!!!
In other news, a month or two ago I had the honor and pleasure of producing and mixing a wonderful tune called Your Brother From Another Mother. - - Let me start from the beginning.  A few years ago a fantastic singer named Freedom Bremner met an equally fantastic, Norwegian multi-instrumentalist/arranger named Arvid Martinsen.  They spent the next couple years playing a festival in Mosjoen, Norway together and became close friends... some might say even brothers... They wrote a tune called Brother From Another Mother, and asked me to produce it!  It was a really cool experience, and the tune should come out sometime next week!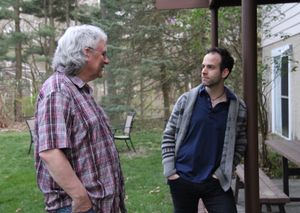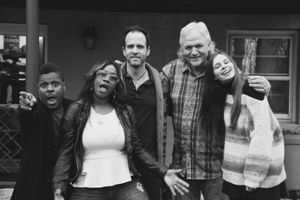 At the risk of making this post waaaay tooooo looooong, I will end with a short recap of some other really cool stuff going on. 
ItsTheReal
recently made a deal with FullScreen to make their podcast 'A Waste Of Time With ItsTheReal' a VIDEO Podcast.  You may remember, I've supplied the theme music for the show from episode one!  And the show is just plain awesome, check it out!
And finally, I'm now playing guitar for an AWESOME artists named Bernhoft.  You NEED to check him out if you haven't already.  He's Norwegian (which means I get to see some more of the world in the coming months and years), and I love playing with him. 
That's all for now!  Catch up with you soon! GM