LOTS to discuss... Wow. I've been spending more time in the studio than I ever could have hoped for.  It's been an AMAZING few months.  And the fruits of my friends and my labor are starting to mature into buyable products! 
 - The first of 4 EPs by The Robbie Gil Band (formerly just Robbie Gil and the confusing Robbie Gil and the Band, sometimes referred to as Robbie and the Gil Band... long story) has a release date!  It will be out in the world DECEMBER 8th.  We will be celebrating the release of Happy? Side a the only way we know how... with a show at Rockwood Stage 2!  That very night at 9pm!  The record will be available for preorder next week!  Stay tuned!

 - One of my best friends in the world, Zach Jones has a group called Zach Jones and the Tricky Bits.  Zach gave me the honor of mixing their incredible sophomore EP, Are You A Hologram?.  Incredible isn't even the word... But it's all I got.  It's coming out on November 18, stay tuned for that as well!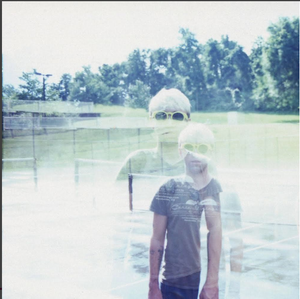 - For many years, I've been working with my friend and wonderful kid's artist Suzi Shelton (she's not a kid, she plays kids music).  She tapped my friend (and her drummer) Dan Weiner and I to produce her latest record!  We've been in and out of the studio over the past few months working on that as well.  She's launching a KICKSTARTER campaign to help fund the completion of this record.  If you, or your kids might be into GREAT kids music... stay tuned for the link to that as well!  
 - I'm also in the middle of working on a new single with my buddy BSKi - Dream To Wake Up To is a fan favorite at shows, and might be my favorite tune of ours.  I'm REALLY excited to put it on proverbial wax and get it out to you in the near future as well! In English AND Spanish!
There's more... but this is enough for now I think.  Thanks for stopping by!  GM